Frequently asked questions about CBD oil
This page answers frequently asked questions about CBD oil
Estimated reading time: 2 minutes
What is CBD oil?
Firstly, the CBD oil is made from a concentrated Cannabidiol extract. Second, the extract is diluted with a vegetable carrier oil, primarily hemp or sunflower oil.
How to consume CBD oil?
Even though it is advisable to take CBD oil sublingually for better results. You can however integrate it into your food, for example in a salad but also on your cold dishes.
How much CBD oil?
First and foremost, dosing with control requires taking into account the various factors that influence a cure, above all your lifestyle, then your weight as well as any ongoing treatment.
2. Dosing calculator per drops of CBD oil
Where to find CBD oil?
Just in case, you can get some CBD oil from our website.
evetica.ch > Category > CBD oil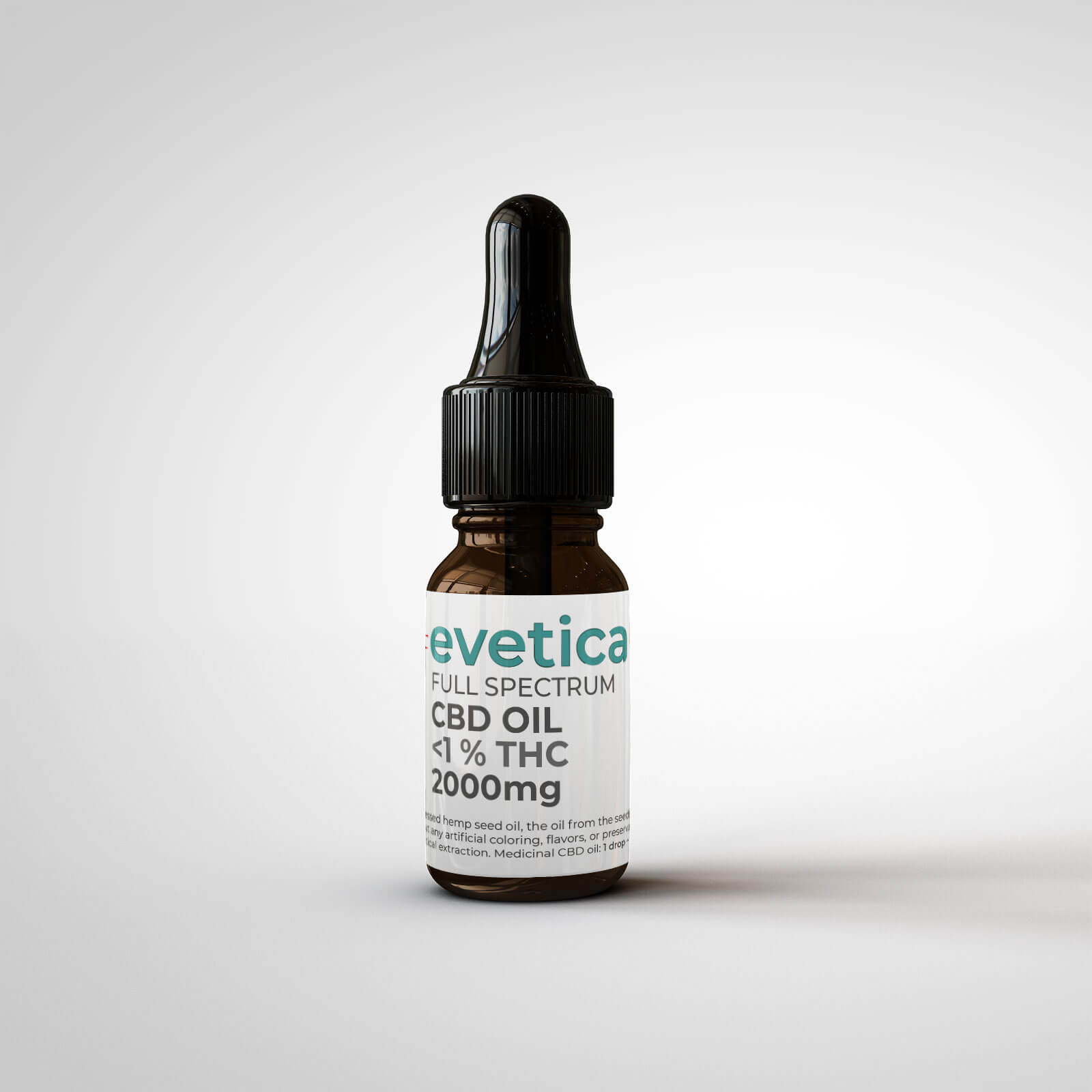 What is the best CBD oil?
First of all, it is certain that a superior quality CBD oil is differentiated by the stages of its manufacture. First and foremost an ethically grown hemp plant. It is for this purpose that evetica CBD oils follow rigorous specifications.
About evetica CBD oil
Is evetica oil 100% Swiss CBD?
We have favored organic hemp seed oil made in Switzerland. Also sunflower oil for our 0% THC version and thus offer a top quality local oil.
What are the side effects of CBD oil?
Overall, no specific contraindications. However, if a person is under treatment, it is recommended as an exception to talk to the attending physician.
Can I smoke CBD oil?
In a word NO especially not CBD oil should not be subjected to combustion (not to be confused with e-liquid). Ultimately, CBD oil is purely therapeutic.